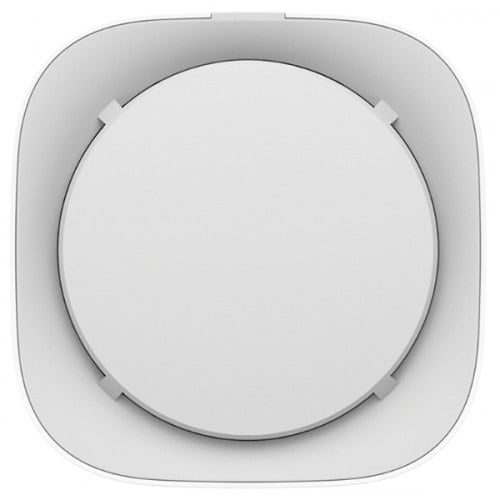 Buy This Item

gearbest.com
Features
Marca: Mijia
Meteriale: ABS + PE
Ambito di Applicazione: Decorazioni per la Casa
Tensione di Ingresso: DC 5V
Potenza: 0.2W
Colore Chiaro Disponibile: Bianca
Peso di Prodotto: 0,1000 kg
Peso di Pacchetto: 0,1500 kg
Wise del Prodotto (L x P x A): 9,65 x 9,65 x 5,27 cm / 3,8 x 3,8 x 2,07 pollici
Formato del Pacchetto (L x P x A): 10,50 x 10,50 x 6,50 cm / 4,13 x 4,13 x 2,56 pollici
Materiale principale: 1 x Repellente Antizanzare. 1 x Manuale Cinese. 1 x Pezzo per Zanzare
Description
Caratteristiche principali:● Controllo intelligente, interruttore di temporizzazione del telefono cellulare● Connessione Bluetooth connetterti con il tuo cellulare tramite lAPP Mijia e facilmente impostare linterruttore del tempo, conoscere lo stato della stuoia di zanzara e la capacità della...
User reviews
Anche questo prodotto viene realizzato con la solita cura propria di Xiaomi. Plastica molto resistente... E arrivato intero nonostante lo scatolo fosse rimasto danneggiato durante la spedizione internazionale... Si può accendere e spegnere dalla app, oltre che programmare l'accensione automatica.. Sembra veramente allontanare sia mosche che zanzare... Unico neo non ho capito che quello che è contenuto nella cartuccia del repellente è un prodotto potenzialmente nocivo per la salute.
I purchased this mosquito repellant and it arrived in Greece relatively quickly, compared to other products. It's very good until now(used it for 2 nights). The connection to the wifi app Mi Home was a bit tough, i had to change region to China for the repellant to be visible for the app.
Funziona come promesso. Ne ho preso un secondo per un amico. Programmabile dalla app.