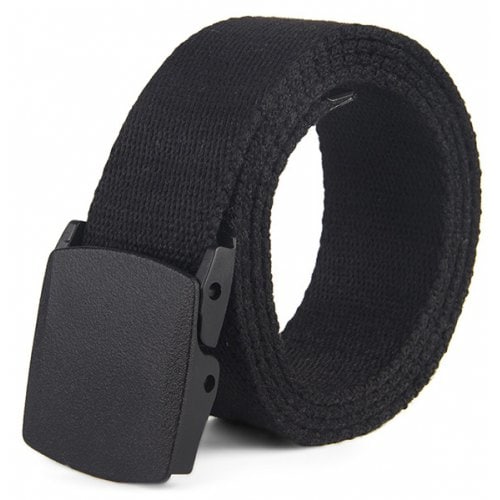 Buy This Item
gearbest.com
Features
Stile: Casuale,Fuori Cassa
Meteriale: Tela
Peso di Prodotto: 0,0800 kg
Peso di Pacchetto: 0,0900 kg
Dimensioni del Prodotto (L x W x H): 110,00 x 3,80 x 2,00 cm / 43,31 x 1,5 x 0,79 pollici
Formato del Pacchetto (L x W x H): 10,00 x 10,00 x 4,00 cm / 3,94 x 3,94 x 1,57 pollici
Lista Imballaggio: 1 x Cintura di Tela
Description
Caratteristiche principali: • Realizzato in materiale canvas, resistente e compatto • Adotta un design di ritaglio, comodo per il tuo utilizzo • Semplice e divertente, adatto per l'uso quotidiano • Adatto per circonferenza della vita: entro 33 iarde • Dimensioni della fibbia: lunghezza di 5 cm,...
User reviews
Olá a todos o Cinto de lona Trançado sem metal elegante compacto, com 1,10 cm, tem seu estilo inovador e resistente torna o usuário um ser confiante de suas decisões. Produto com um acabamento perfeito durável possui detalhe em seu transado que o torna mais visível, com dispositivo de ajuste combinando ao estilo de vestir. Hello to all The Compact Strapless Metal Braided Canvas Belt with 1.10cm has its innovative and sturdy style makes the user a confident being of their decisions. Product with a perfect durable finish has detail in your transaction that makes it more visible, with adjustment device matching the style of dress.
This belt in the photos seems that the buckle is made of metal, but in fact it is made of plastic that does not feel very hard, leaving aside that, the material looks very durable and of quality, the fabric is very suitable for the use of the Belt, the mechanism to put it in place is good, I recommend this belt more for fashion than for use, but it is very good for the price
Ремень сделан качествено. Длинна не большая, но как и обещано продавцом 110 см. Материал не нейлон, как у других ремней, а напоминает толстый флис. На конце металлическая скоба. За эти деньги недостатков нет.The belt is made qualitatively. It is long not big, but as well as 110 cm are promised the seller. Material not nylon as at other belts, and reminds thick fleece. On the end a metal bracket. For this money there are no shortcomings.